I have many clients that ask me to give them a bubble butt! here are 6 moves you are probably not doing to help firm, tone, tighten and lift your booty!
1. SIDE PLANK WITH CLAM SHELL 
Lie on your side with your elbow under your shoulder and your hips stacked. Keep the bottom knee on the floor and push up into a modified side plank. At the same time, externally rotate your top hip. Slowly drop the top knee down to the bottom knee to close the clamshell as you tap your bottom hip to the floor. Repeat 12-15 reps, then flip over to the other side and repeat.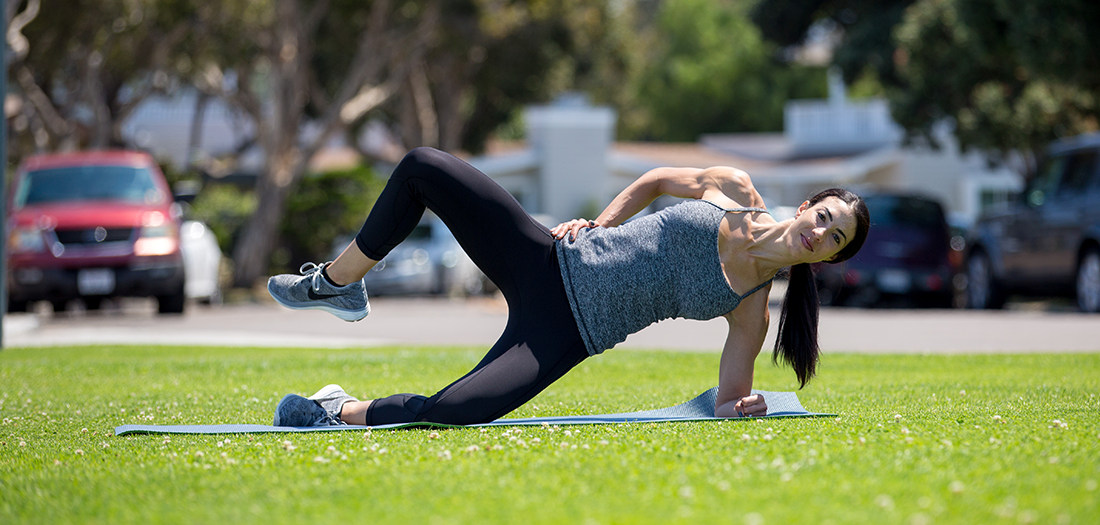 2. PRONE FROGGER 
Lie prone and bend your knees to 90 degrees. Externally rotate your hips, so that your knees separate (about 12 inches apart) and your heels touch. Keep your head down and engage your glutes as you push your feet up toward the sky. Your quadriceps should lift off the floor. Pause at the top before slowly lowering back down to the starting position. Perform 12-15 repetitions.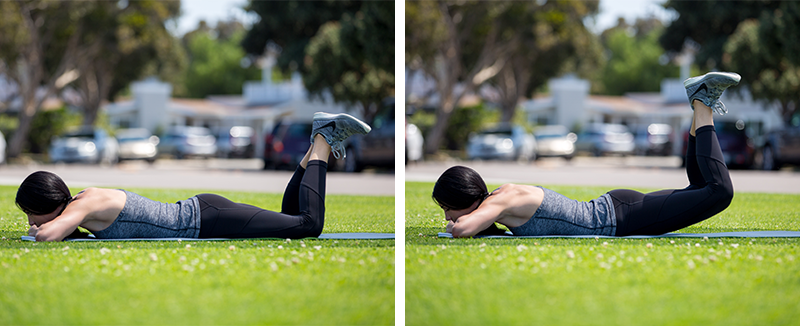 3. SIDE BALANCE LEG CIRCLES 
Place your hand on the floor, directly under your shoulder. Place your bottom knee under your hip. Lift your top leg and line your foot up with your top hip. While moving from the hip, draw 10 small circles in one direction, and then reverse the circle for another 10 repetitions. Switch sides and complete another set with the other leg.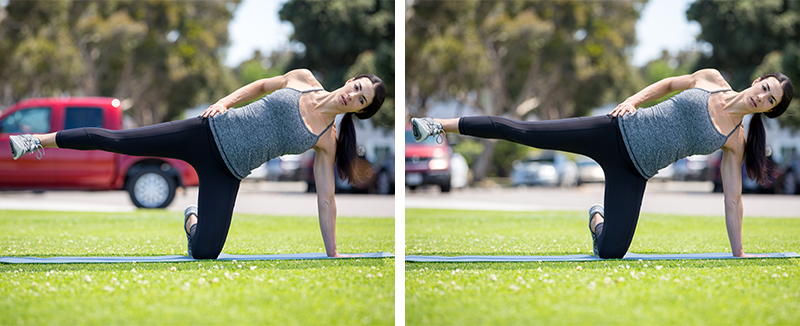 4. GLUTE BRIDGE WITH BAND 
Place a mini band around your calves. Lie on your back and lift your hips into a bridge position. While keeping tension on the band, tap your hips down to the floor and then lift back up. Keep a straight spine and move primarily from the hips. Perform 15-20 repetitions.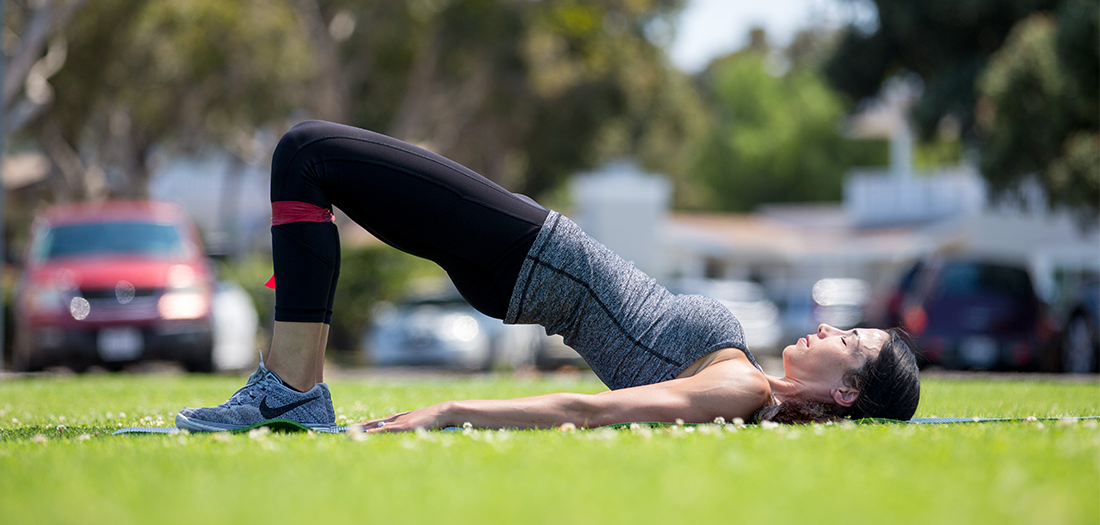 5. SEATED MINI-BAND HIP ABDUCTION 
Place the band around your calves and sit down with your knees bent and feet on the floor. Position your hands on the floor slightly behind you. Keep a straight back and press your legs out to the sides, externally rotating the hips. Maintain control as the legs come back together. Repeat 12-15 repetitions.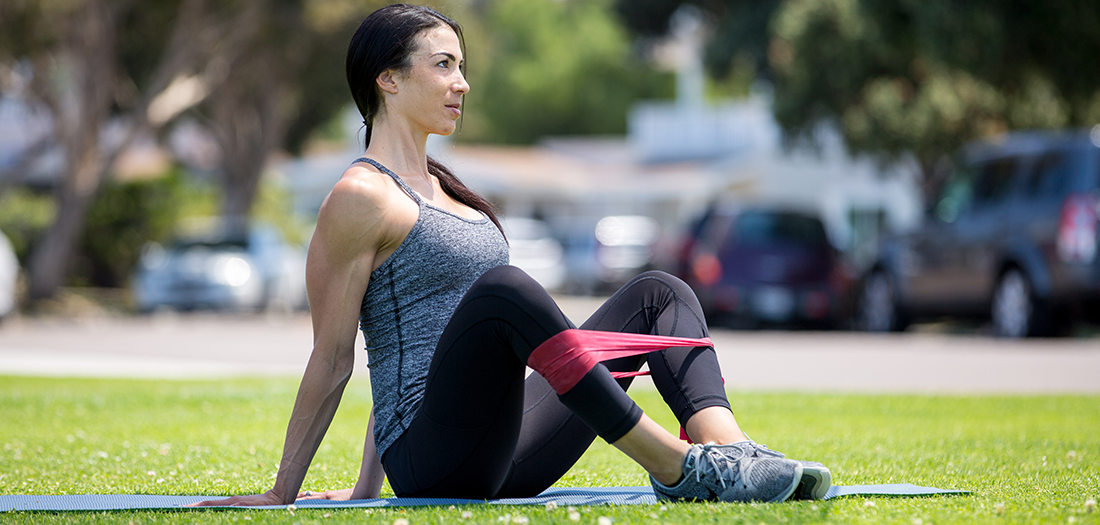 6. ELEVATED PLANK WITH LEG LIFT 
Place the band around the calves. Rest your hands on a bench/step, directly under your shoulders. While maintaining a plank position, squeeze your glutes as you alternately lift each leg. Complete 12-15 repetitions with each leg.